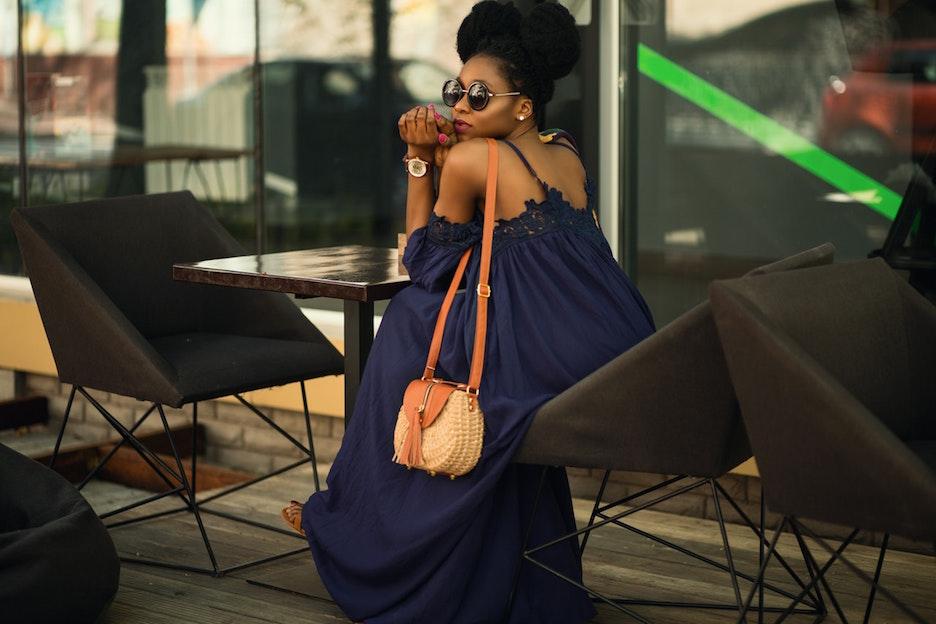 5 Women Who Inspired Me To Get My Money Right
By K. Wright

Jan. 11 2019, Updated 4:38 p.m. ET
As you probably know, we are near the end of Women's History Month. In honor of this month, I'm shouting out women who played a role in me getting my financial ish together. These are strong and savvy businesswomen, who persevered and came out on top as true bosses.
Teele is the creative mind behind Curlbox, the monthly natural hair subscription box. This box was a lifesaver at the start of my natural hair journey. I was tired of spending $20 or more on hair products that didn't work. (Curlbox offers about 3-4 full size products for $25 a month!) I wanted to know more about the brilliant woman who helped meet the needs of so many black women. In addition to Curlbox, Teele has a podcast. She also shares amazing career and money advice on Instagram and Twitter. Read her story here about how she learned to save money after ignoring her checking account balance for years.
Tiffany "The Budgetnista" Aliche
I vividly remember Aliche's Live Richer Challenge as my introduction to learning about financial stability. A few months before separating from the military, I felt a strong urgency to get my finances together. The Live Richer Challenge lays out daily steps to establish healthier money habits. Then I joined Aliche's Dreamcatchers Facebook group. There I interacted with women who had goals of fixing their credit scores, buying homes and saving. Aliche's methods are great for those starting their journey to financial freedom. It's also a big help if you're the type who needs accountability. (There are more than 300,000 members in the Dreamcatchers group!)
Article continues below advertisement
Ajayi is an author and speaker who is all about women speaking up for what they want. She's spoken on several platforms about the importance of negotiating in the professional world. She also wrote this piece about Mo'Nique and the pay inequality in Hollywood. Listening to Ajayi talk about negotiation makes me wonder why more women—including myself—don't feel confident about getting the pay we deserve. It's clearly a conditioned mindset that makes us settle with taking whatever we can get. Full disclosure: Whenever I'm nervous about negotiating a potential business deal, I ask myself, "What would Luvvie do?"
Anyone who knows me knows I loooooooove me some Issa Rae! She is my BFF in my head and nobody can tell me different. If you haven't seen Insecure by now, please stop reading this post and binge watch the first two seasons immediately. You're welcome. I had to include Rae on this list because she is the ultimate example of hustling through humble beginnings. She started off shooting a Youtube series (Awkward Black Girl) and HBO picked up her pilot for Insecure two years later. Rae is representing for all the awkward black girls out there and getting her coins while doing so.
Article continues below advertisement
My discovery of Kolberg and her company, Bottom Up Wealth, proves how powerful it is when women support each other. I learned about Kolberg through Tiffany Aliche's Dreamcatchers group, where she was introduced as the resident investment guru. I've always been intimidated about learning to invest, but Kolberg breaks investing terms down into simple english. She is passionate about everyone building generational wealth, especially those without six figure salaries.
What woman has inspired you to get your money right?
K. Wright was inspired to venture into blogging in 2008 after reading websites like MissJia.com and Necole Bitchie. (Both sites no longer up and running, may they rest in dopeness!) Fast forward to today, Wright shares her thoughts on personal finance from the perspective of a millennial woman of color. Read more of what she has to say at Money The Wright Way.