5 Sneakers For The Fashion Forward Girl
By Chelsea Crandall

Aug. 16 2018, Published 9:14 p.m. ET
Whether you go to the gym or just love sneakers because their cute, everybody likes to be comfortable. There's a myth that says all sneakers are comfortable. They're supposed to be, but they aren't always. After an entire day of running errands or doing whatever else that you spend the day doing, you don't want to feel like ripping your sneakers off of your feet. I understand completely. Here are 5 sneakers that will make you feel like you're walking on air.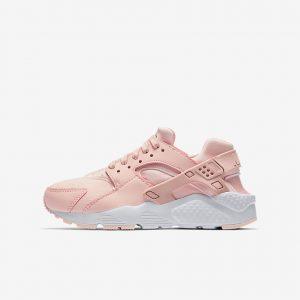 I'll admit, when I first saw these, I thought they were super ugly. I'd also heard that they were actually very uncomfortable. Which they can be if you get the wrong size. You want to be careful with hurraches because they run small. Which means that if you are usually a 6, get a 6.5. When you get the right size, and see them on your feet, you'll fall in love with them. The cushion inside the shoe is shock absorbent and therefore when you run or walk you won't feel it. When I put these on, I just wanted to jump up and down. I must say, huaraches are probably the most comfortable sneakers I own.
Roshes (pronounced row-she)
Article continues below advertisement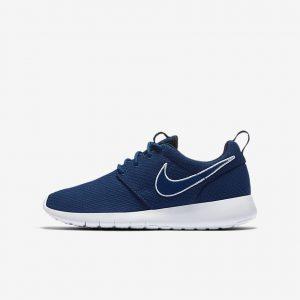 Roshes are also sneakers that cuter than they look. The top is mesh so you feet can breathe while you work out. Similar to huaraches, roshes have cushion on the bottom meaning that they'll absorb shock. That way when you run or do those box jumps that make your legs feel like they're about to fall off, at least your feet will not be killing you. As for how they look on your feet, you might think that they'll look long. In actuality they make your feet look really small and compact. They're amazing with jeans, shorts or if you want to be super comfy, track pants.
Adidas Yeezy Boost 350 V2
Article continues below advertisement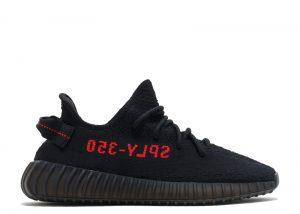 Full disclosure, I have never worn these. I've never found an affordable enough pair. However, I do know that they have something called boost in them. Unique to Adidas, boost is a form of cushion that is shock absorbent. They snap back into their original form so that you can continue to enjoy maximum comfort. They're like memory foam for your feet. They are Kanye West's sneakers which means that they are not cheap. If you decide to make that investment though, your feet will thank you.
Sketchers Slip On Sneakers
Article continues below advertisement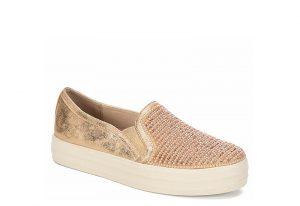 Yes you read that correctly. Those are sketchers. The brand that tends to be consistently ugly and looks like your grandmother would wear it. Not anymore. Not only are these shoes super cute but they are also extremely comfortable. The sole is slightly raised which not only shows that you won't feel like your walking on the floor, but it also means cushion. These are my most recent purchase and I never want to take them off. I have walked extremely long city blocks, 20 minutes to the train station and worked 8 hour shifts in these and never once did my feet hurt.
Naturally, at the end of a day with extreme walking, I did feel a slight pressure point but it was nothing compared to how other shoes have felt. Also the back of my feet did hurt because the back rubbed against them. Nothing some band aids can't fix. My favorite thing about these shoes though is how versatile they are. Because they are not your traditional sneakers, you can dress them up to look business casual. Or you can wear them with shorts or jeans. If you do buy these, which I strongly encourage, make sure you wear some no show socks to enhance your comfort.