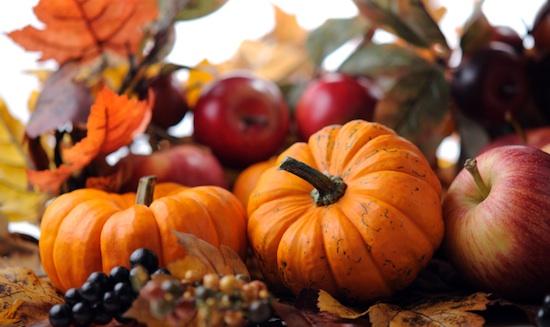 5 Favorite Fall Foods
By Johana L

Sep. 18 2018, Published 8:22 p.m. ET
Apparently Fall is everyone's favorite season this year and due to these heat waves, I completely understand. After being in the blazing sun, the crisp fresh air, the pretty colors, the cozy scarves and the comforting foods feel like a vacation. Here are 5 fall foods to make you feel the season spirit.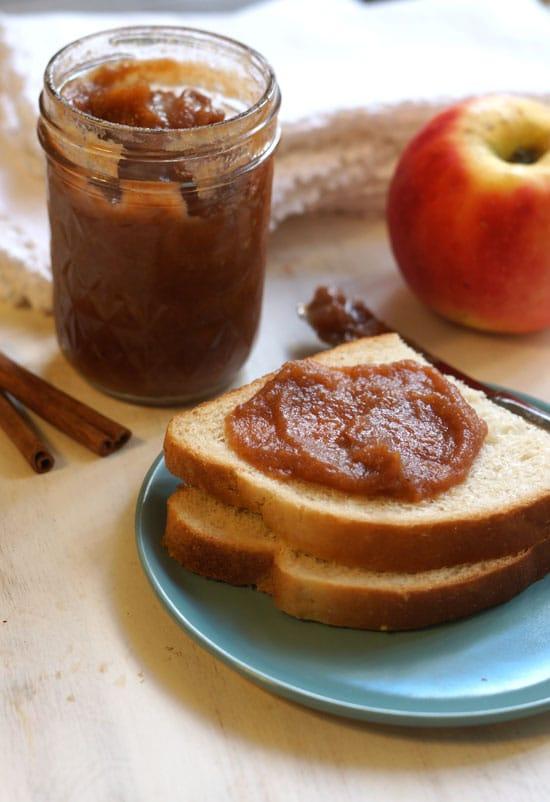 If you've never had apple butter, it sounds weird and maybe kind of gross but it's not entirely what it sounds like. The recipe doesn't even call for butter and the consistency is not buttery. The best way to describe this amazing food is….apple-saucey but a lot smoother and seasoned to perfection. It can be spread on toast or poured on ice cream. You can even have it homemade.
Article continues below advertisement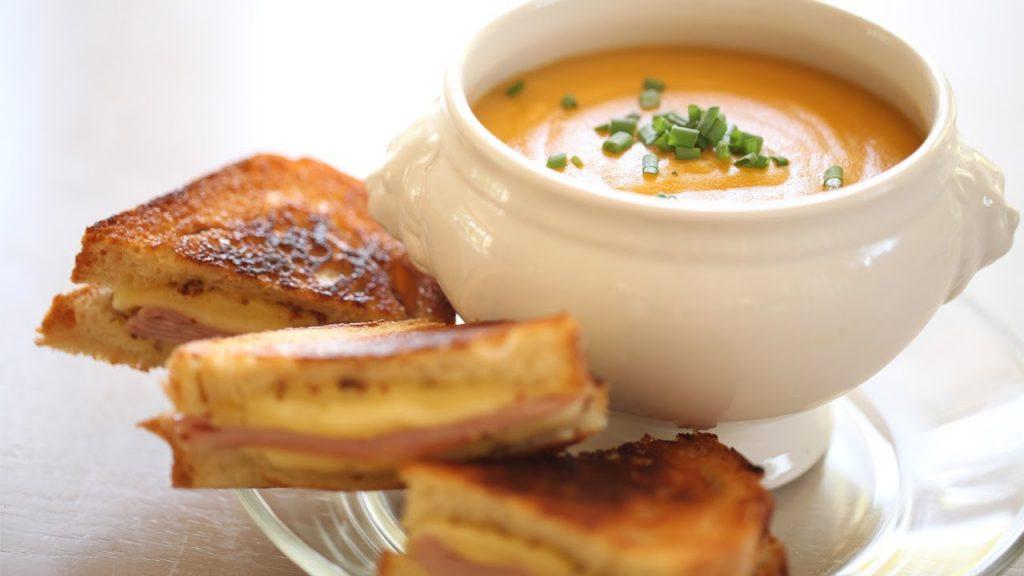 Instead of your regular tomato soup and grilled cheese, try butternut squash soup and grilled cheese. It's filling, savory and comforting. Plus it's a break from the routine and eating fruits and vegetables that are in season guarantees a certain level of freshness.
Calabaza En Piloncillo – Loosely Translates to Candied Pumpkin
Article continues below advertisement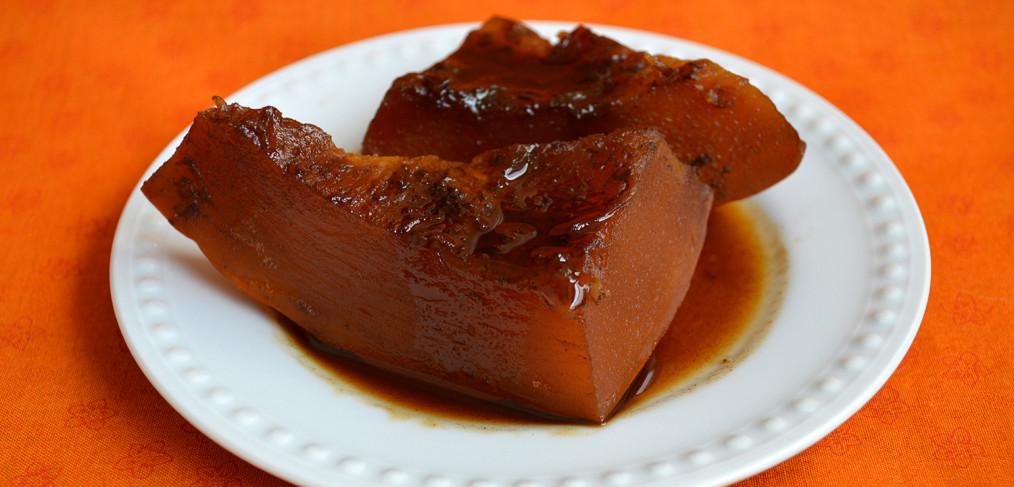 This sweet treat is native to Mexico and a staple for the fall season. It's made by boiling piloncillo (a type of brown sugar) in water and soaking pumpkin in it. When it's finished, the result is a sweetened pumpkin dessert. It can be eaten hot or cold. You can even have it in a bowl and add milk to it for a creamier version.
Article continues below advertisement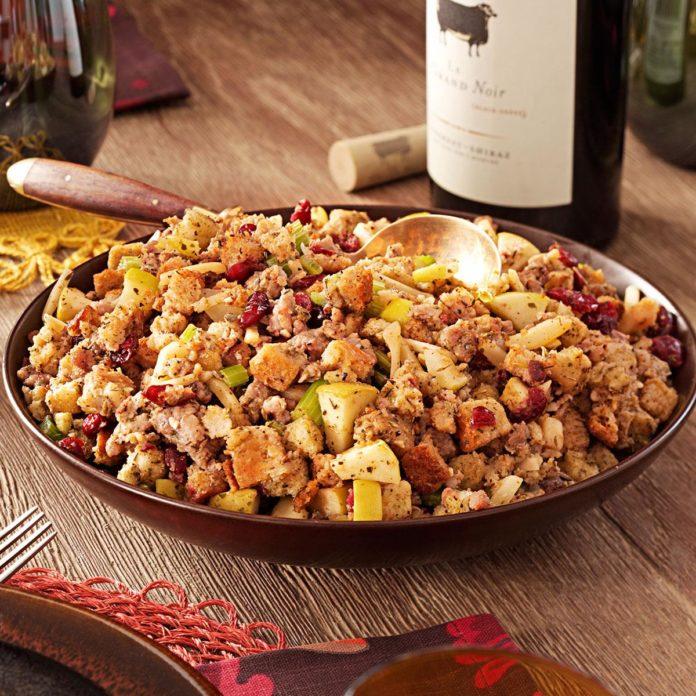 One of the best parts of Thanksgiving feasts is the stuffing (italics for that emphasis MM). Stuffing is soft like buttered toast and broth-like in taste. There's not much it can be compared to because it's a bread gift from the Gods. Now add cranberries to the mix and you get a sweet and tarty addition to your meal. After all those carbs, the cranberries also help to balance out your mindset and tricking it into believing you're kind of eating healthy. An all-around win on this fall favorite.
Harry Potter Pumpkin Juice
Article continues below advertisement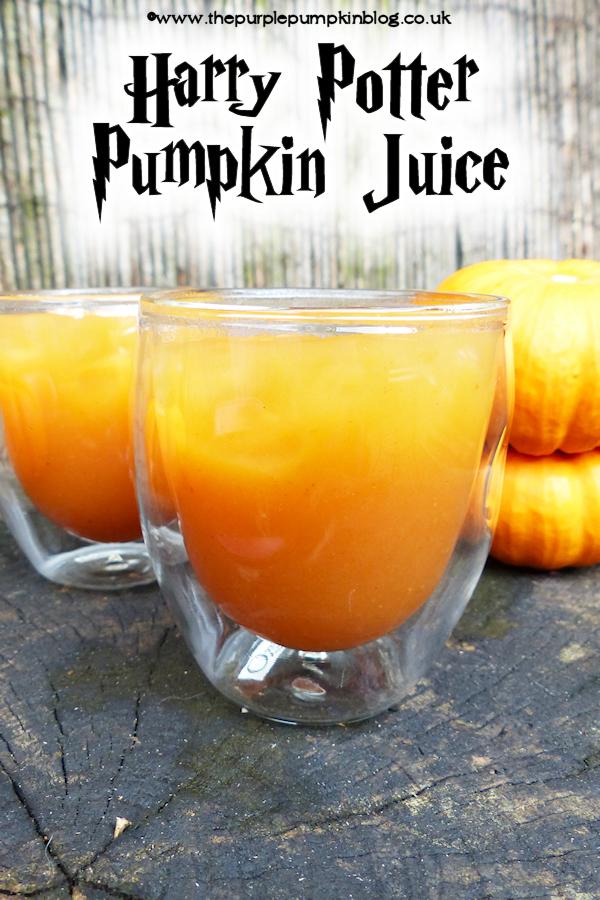 The Purple Pumpkin Blog features this recipe based off the Harry Potter Pumpkin Juice at Universal Studios. While I've personally never had it, it's a favorite among fans and those who have gotten the chance to try it. It deserves a mention because the entire Harry Potter universe has a fall vibe to it. Maybe that's why fall is so inviting. Aside from escaping the sun, there is a sort-of magic in the air.
Happy Fall! I hope you get the chance to enjoy these this season.
Feel free to share your own personal favorites!