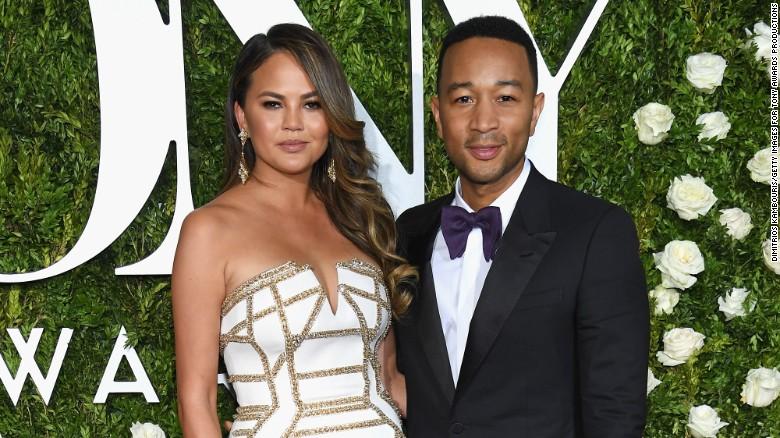 5 Celebrities Taking A Stand Against Child Separation
By Elysia J

Jul. 10 2018, Updated 7:04 p.m. ET
One of the most universally unpopular polices of the Trump administration has been parent child separation. The zero-tolerance immigration policy allows parents seeking refuge in America to be torn away from their children at the U.S. boarder. The children are often sent to detention centers were they live in unsuitable conditions and have little hope of being re-united with their parents due to poor record keeping. Many people have spoken out against the policy, including many celebrities. Below are five of them who are staying vocal about their opposition to the policy.
Chrissy Teigen, as well as her husband John Legend, has been consistently outspoken against the policy of parent-child separation. On President Trumps Birthday (June 14th ) she released a statement expressing her outrage at the policy and called for people to donate to the ACLU to fight the policy. As Trump was turning 72, she asked her followers to donate $7.20, $72, or whatever they could afford to the organization. She also stated that each member of her family had donated $72,000. More recently she spoke at the LA Families Belong Together Rally. She brought her newborn son along and spoke about her immigrant roots, and called for empathy for immigrants seeking asylum.
Article continues below advertisement
Actress Susan Sarandon attended a protest rally to stand against the zero-tolerance immigration policy. The protest took place in Washington D.C. and was organized by Women's March and the Center for Popular Democracy. Attendees could be heard chanting "This is what democracy looks like?" and "What do we want? Free Families?." Sarandon took her opposition one step further as she was arrested at the rally along with 575 other people. They had held a sit in the senate office at The Department of Justice, and were charged with unlawfully demonstrating. After her arrested, she tweeted "Arrested. Stay Strong. Keep Fighting. #WomenDisobey."
Article continues below advertisement
The writer and lead performer of the hit Broadway musical Hamilton singing a lullaby has also been taking a stand against child parent separation. He attended the Families Belong Together March at Washington's Lafayette Square. Thousands of people attended that rally that took place just across from the White House. Whilst many celebrities have spoken at these rallies, Miranda brought his own unique contribution to the rally in honor of parents who could not do the same for their own children due to the zero-tolerance policy. The lullaby was one he had written specially for the occasion.
Article continues below advertisement
Although she did not attend a rally herself, the "Devil Wears Prada" star took to Instagram to share her action against the child separation policy. She released a post on Father's Day explaining the story of her own father's struggle with poverty and how hard he worked to support the family. She then went on to say that he was her hero and that in honor of him and all fathers, she was making a donation to Americans For Immigrant Justice in his name. Hathaway also continued to speak out against the policy on her social media.
Article continues below advertisement
Actor comedian and writer Kumail Nanjiani has often been vocal on twitter about political issues. He came out particularly strongly against the separation of parents and children at the boarder on the social media platform. He put out a thread calling for people to wake up the fact that evil was taking place. He dismissed arguments in favor of the policy and poignantly ended the thread by proclaiming that "We cannot be the good Germans."