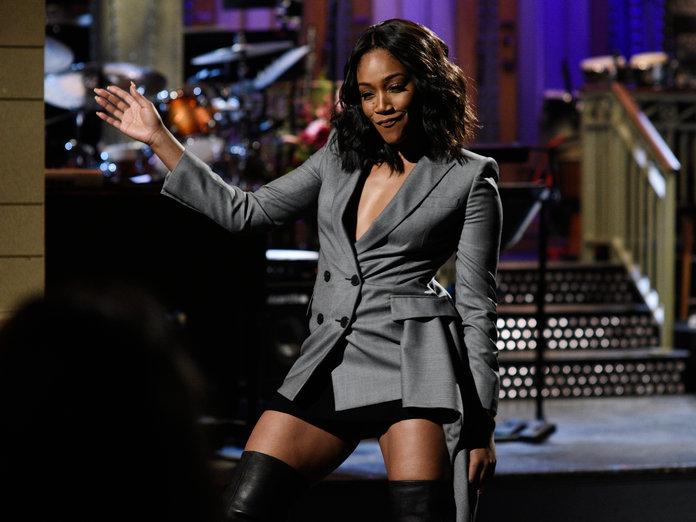 Tiffany Haddish Makes History
By Rebecca Richards

Nov. 26 2017, Updated 11:44 a.m. ET

Tiffany Haddish made history on Saturday night after becoming the first black female stand up comedian to host SNL "Saturday Night Live" in it's 43 seasons. In her opening monologue, Haddish spoke about growing up in foster care and how much she enjoyed watching Saturday night live. "I've lived in a lot of group homes and my favorite show growing up was 'SNL.' You have no idea how difficult it is to get a bunch of black and Hispanic kids to watch 'SNL' over 'In Living Color.".
Article continues below advertisement
She also talked about her newfound stardom after starring in the blockbuster hit "Girls Trip" that was released earlier this year. To keep the audience going Tiffany also touched on other subjects such as celebrities speaking out about sexual harassment in Hollywood. The comedian featured in several sketches such as playing rapper Cardi B and singer Mary J Blige and all the celebs who auditioned for the recently announced Lion King remake. For more updates on Tiffany Haddish, follow her on Instagram @tiffanyhaddish.