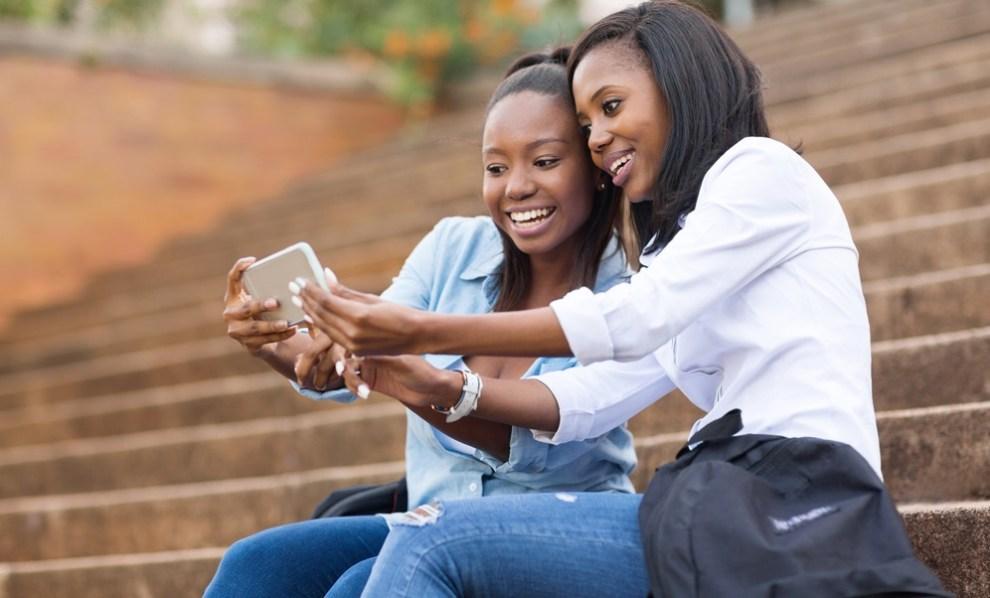 4 Things To Consider When Choosing A College
By Chelsea Crandall

Jul. 26 2018, Published 6:19 p.m. ET
The summer before your senior year of high school is one filled with anticipation. It's finally time for you to do what you've seen upperclassman do for the past 4 years. Pick out prom dresses, take senior pictures, go on your senior trip, and wear the customized sweaters/t-shirts that only seniors get to wear. Not to mention one of the best parts of senior year… graduating! This is the year that you'll finally be able to say sayonara to high school. Of course, with this thought comes one of the most stressful thoughts ever. What's gonna happen after high school? For some it's get a job, for others it's go into the military but for most, it's going on the next adventure of your educational career; college. Picking a college is a huge decision and therefore can be one of the most stressful experiences of your teenage life. It doesn't have to be though. Here are four things to consider when choosing a college.
1. Distance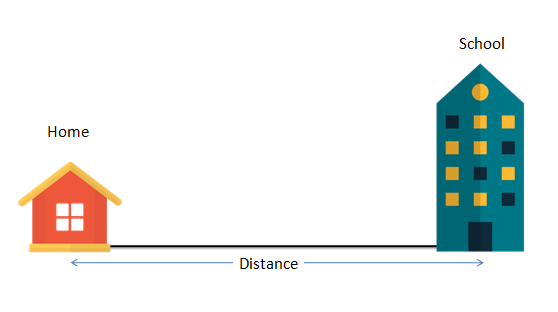 This is a matter of personal preference. When choosing a college it's important to understand that depending on where you go, your family will not be close anymore. College can either offer a much needed escape from the craziness that is your house, or it could be a source of stress and homesickness. When picking a college, make sure you evaluate the distance between your home and school. Ask yourself:
Am I ok with staying home and living with my parents?
How far do I want to be?
Do I want to stay in the city/state that I'm in?
Am I willing to take a plane to get home from school?
Is there a specific area that I'm comfortable in?
Once you answer these questions for yourself, the process of elimination will begin. You will begin to see that certain colleges are just way too far or way too close. You know yourself and where you're comfortable. If you are ok with your parents being a phone call away instead of a room, then maybe going away for college is a good option. If not then you might want to pick a college that is in the city, or at least in the state. Be sure to take your parents into consideration too. Chances are they don't want you a million miles away from them.
2. Cost/ Financial Aid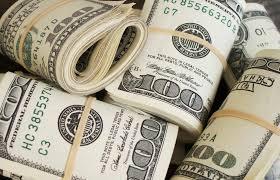 This is probably one of the biggest things to consider when you're picking a college. As a person from the middle class bracket, this is a struggle that I understand all too well. It's the struggle of your household income being too high to get any kind of substantial financial aid. But college is way too expensive to pay out of pocket. You feel like the only thing that's left is loans, but you also don't want to drown in debt. I understand 100 percent. First of all, student loans get a bad rep. They aren't all bad. When taking out student loans it's important to understand one thing: don't take out more than you need. If you take out a reasonable amount, you can pay it back to the best of your ability and show the bank that you are responsible, which can help build your credit in the long run. If you really are opposed to loans though, there are other ways to make college affordable. Free money!! Sounds like an oxymoron right? It's not. Look for schools with an array of merit-based scholarships, especially if you are a strong student. Aim for full and partial scholarships but no amount is too little. If you are a junior or senior this upcoming school year, start looking for scholarships. Here are some websites that'll be a good start:
The federal government also offers grants, such as PELL and TAP, which is money that you don't have to pay back. When it comes to money and college, make sure that you do all of your research and ultimately make your decision. Take into account how much money each school is willing to provide you with.
Article continues below advertisement
3. Campus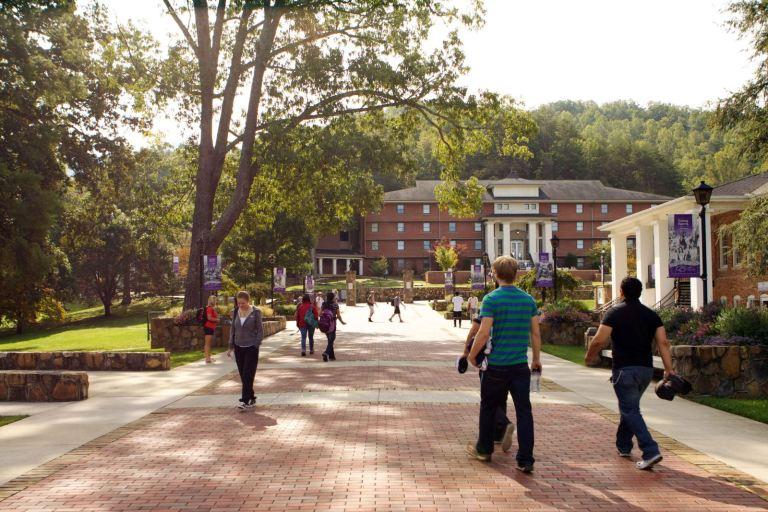 Campus size, feel and safety all play a crucial role in where you are going to college. Understand that depending on where you go, this is not just your school. This is your home for the next four or so years. You may decide to move off campus during your junior or senior year. But for the freshmen and maybe sophomores, this is where you will live and spend the majority of your time. When you first visit a campus, chances are you'll be wowed by the architecture, especially if you go on a nice day. Don't allow yourself to get caught up by how pretty the campus is because honestly that is just cosmetics (even though you don't want to spend four years on a dull campus). As you tour what may be your future college, keep these things in mind:
How big is the campus?
What's surrounding it?
Is it an urban campus? Suburban? Rural?
What is the security detail like?
How many times does your tour guide get stopped?
Article continues below advertisement
This last question may seem a little unorthodox but a tour guide is usually a pretty popular student who is involved in the school. Seeing how many times your guide gets stopped can give you an idea of how small or big the school is. In smaller schools, the guide will most likely get stopped quite a bit but in larger ones, not as often. If you are going away for college, take into account that the campus "community" plays a pretty big factor especially when it's time to go to sleep. Think about where you live. Do you live in a big city where there are always dogs barking and sirens going off? Or do you live in a more quiet community where the only thing to be heard at night are crickets and the sound of people snoring? If you live in any of these, an urban campus or a campus in the heart of a big city might be good for you. If not, then you might do better in a more suburban campus with nothing but grasslands surrounding it. Be careful with these kinds of campuses though. As a college student you are going to want to go out and have fun, especially away from home. If the campus is more suburban, make sure there is easy access to the more fun parts of town.
4. Student to Teacher Ratio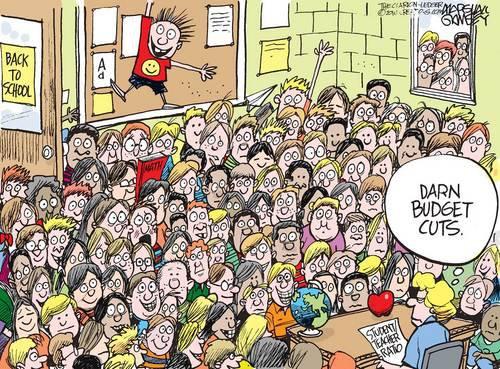 Similar to distance, this is also a matter of personal preference. The student to teacher ratio is how many students there are in relation to how many teachers are in the classroom. This might be one of the most important things to consider, being that you are going to college to get an education at the end of the day. It's not uncommon for a college to have lecture halls. These lecture halls can hold up to 200 students depending on the college. Think about that. 200 students to one teacher and maybe a couple of teacher's assistants. Understand also that in a lecture hall, what takes place is usually a professor talking, students listening, and maybe the occasional Q&A session. These are not typically discussion based classes. They are sit down, shut up, take notes, ask questions, leave type of classes. There are some students who do very well in this environment. People who learn best by writing and listening will probably excel in a class like this but for the people who are not like that, this kind of set up sounds like hell on earth. Chances are that the class will be more interesting if you have a dynamic professor. But if the thought of this kind of class makes you want to crawl out of your skin, here are a couple of questions that you need to ask yourself before you commit:
How easily do I get distracted?
Do I need individual attention?
What kind of relationship do I want to have with my professor?
Do I tend to stand out or fade into the background?
What's my learning style?
When thinking about the student to teacher ratio seriously evaluate who you are as a learner. If you know that you can't sit down and listen to someone talking to you for an hour or two, do not go to a school that has 65,000 students because chances are there will be a lot of lectures.
The most important thing to think about when choosing a college is what is important to you. What is non negotiable and what are some things that they do not absolutely have to have but would be nice. Remember that there is no such thing as a perfect school. Every school will be missing something that you would like but as long as it meets all of your non negotiable needs and most of your wants and desires, that is the school where you'll do best.