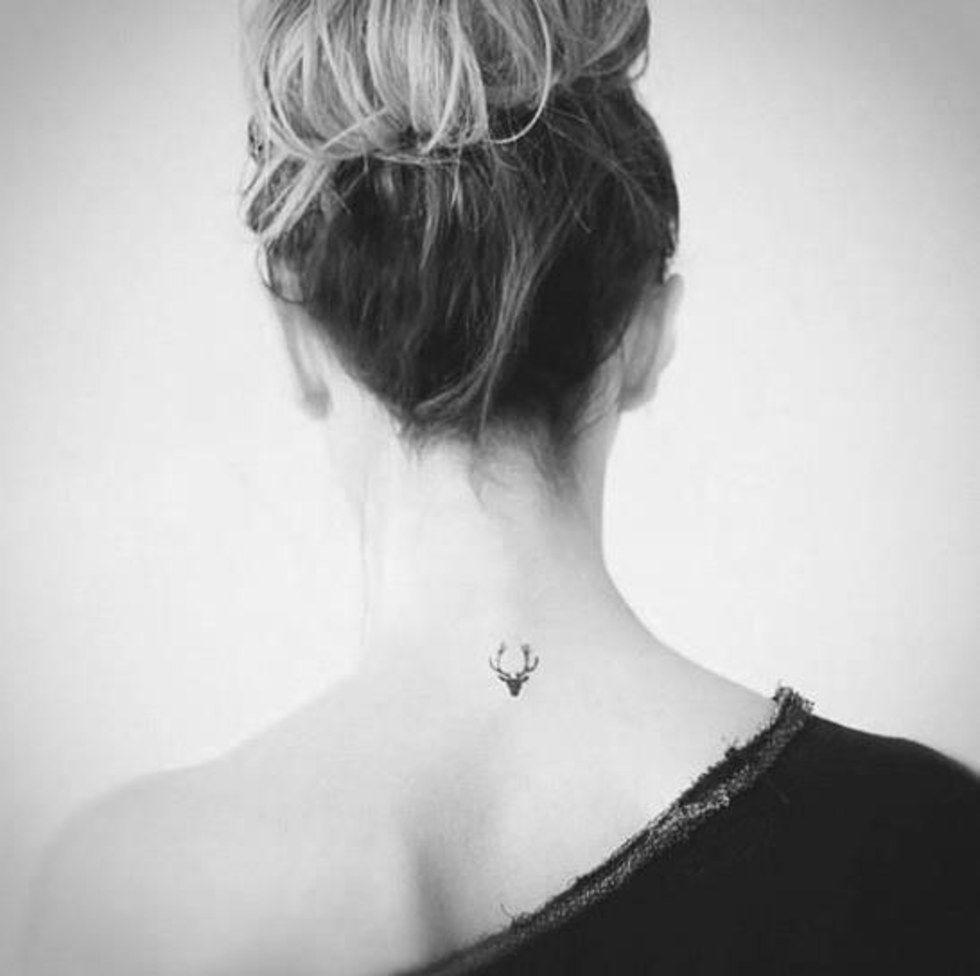 4 Small And Meaningful Tattoos
By Chelsea Crandall

Jul. 17 2018, Updated 10:32 p.m. ET
Tattoos are a form of self-expression. A testament to who you are, where you come from and where you wanna go. Tattoos usually mean something to the person, who has it even if it looks random to the untrained eye. Below are 4 small and meaningful tattoos.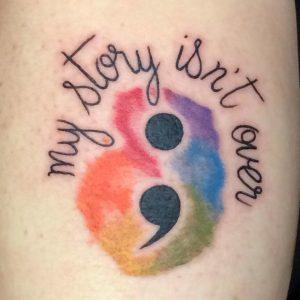 The semicolon, in standard english conventions, symbolizes a sentence that could end. But the author choose to continue the sentence. Many individuals who struggle with anxiety, depression and suicidal thoughts get this tattoo often because it shows that they could've ended their lives but didn't. They get the semicolon tattoo to serve as a reminder of where they've been but more importantly, what they've overcome.
Article continues below advertisement
The colorful puzzle piece is the one of the international symbols for autism. This tattoo is often seen when standing in solidarity with those who are autistic. The puzzle piece symbol originated in London in 1963 by a man named Gerald Gasson. Gasson, who was a parent and a board member for the National Autism Society, believed that autistics "suffered from a puzzling condition." People often get this tattoo to show that autism is a piece of them but it doesn't define them.
Article continues below advertisement
The lifeline tattoo is based on the EKG that monitors a number of things, including your heartbeat. This tattoo is one of the most customizable options, which makes it, in my opinion, one of the most meaningful tattoos. People can literally get anything that is close to their hearts. It's most often seen as a memoriam tattoo but also can have a cross, music note or heart.
Article continues below advertisement
This tattoo is great for anyone who loves mythical creatures or Harry Potter. In the series, Dumbledore has a pet phoenix who bursts into flames when he dies, and then reborn from the ashes. The phoenix is representative of anyone who has been through a really difficult time. When the phoenix is reborn, they are twice as strong. The bird is also the unofficial mascot for Maya Angelou's poem, Still I Rise. The poem, which talks about rising up in spite of all animosity and hate, is true to the persistent nature of a phoenix.