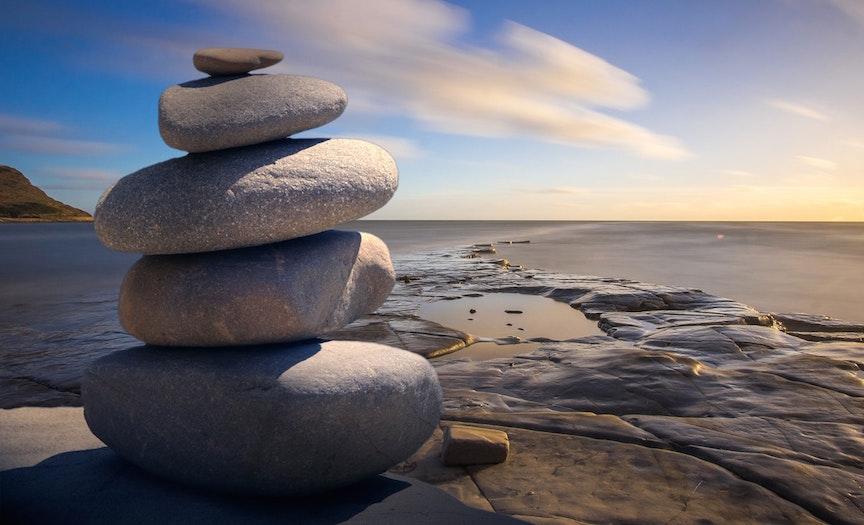 4 Self-Care Ideas That Won't Break The Bank
By K. Wright

Apr. 11 2018, Updated 4:26 p.m. ET
For every discussion about hustling and going hard for your dreams, there seem to be twice as many on indulging in self-care. The "I grind while you sleep" mentality is (hopefully) losing its momentum as more of us realize that keeping busy 24/7 is actually less productive than being still sometimes.
Like any concept, self-care is often thought of as an opportunity to blow money. #Self-care hashtags are everywhere along with pictures of spa days, vacations and shopping sprees.
When you're working towards getting your coins together, this leads to a dilemma. What's a frugal girl to do when she's on a budget, but in need of some serious rest and relaxation?
Here are some ways to take time out for yourself and stay on track with your financial goals.
You don't have to spend big bucks to get the fancy spa experience. Pour a glass of wine, run a warm bubble bath, light candles, and play some meditation music. Sit as long as you need and forget about anything work/stress related.
Jill Scott may have been on to something. Walking around the park or in your neighborhood can help declutter your mind. If your area is one affected by the still-winter-like spring season, look for a gym with an indoor track. Plug in your headphones and get your walk on.
If you write for work/school on a regular basis like I do, the thought of writing as self-care initially sounds unappealing. This is a different kind of writing though. You're not doing it to meet a deadline or posting it on a blog in hopes of getting a lot of views. This writing is simply to release the thoughts clouding your brain. Try writing each day for 15-20 minutes. Don't worry about grammar or if it makes sense. Just write. More words on the paper = less chaos in your head.
Article continues below advertisement
I did something a couple weeks ago that I haven't done in years—I shut off my phone. Not on silent, not on vibrate. Completely powered off. It felt weird but amazing at the same time, and I wondered why I didn't do it sooner. We live in a time where there is pressure to always be available, for fear of missing something "important." This creates an unhealthy mindset where you burden yourself with being constantly accessible, even when you're mentally and emotionally drained. The world won't burst into flames if you don't respond to that e-mail/text/instant message right away. Hit that power button. You'll feel much better, I promise.
What are some other ways you practice self-care?
K. Wright was inspired to venture into blogging in 2008 after reading websites like MissJia.com and Necole Bitchie. (Both sites no longer up and running, may they rest in dopeness!) Fast forward to today, Wright shares her thoughts on personal finance from the perspective of a millennial woman of color. Read more of what she has to say at Money The Wright Way.