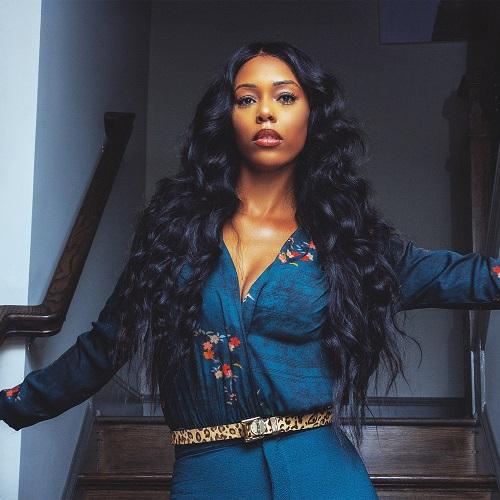 The SCOOP With The Hip-Hop Socialite…
By Mara

Oct. 2 2017, Updated 2:26 a.m. ET
The Hip–Hop Socialite recaps the hottest celebrity news and gossip of the last week, and drops a few exclusives…
Living The 'Shimmer Life': Adiz Bambi On Giving Back, Love & Hip-Hop And Lil Scrappy!!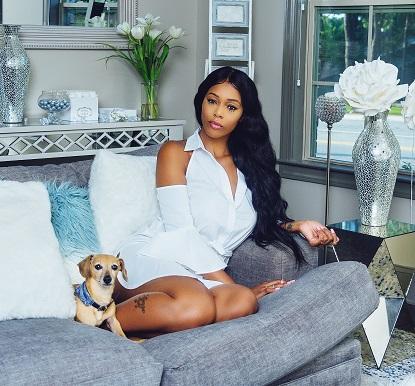 We were introduced to Adiz Bambi and her 'Shimmer Life' through her brief stint on VH1's Basketball Wives: LA!! The Compton, CA native built on her reality television fame by later joining the cast of Love & Hip-Hop: Atlanta where her relationship with "Money in the Bank" rapper Lil Scrappy was a central story line during multiple seasons of the show.
Article continues below advertisement
Since making a name for herself in the reality TV world, the 'Shimmer' lifestyle has evolved and expanded to include Bambi's many philanthropic endeavors, including her Shimmer Living Foundation. I recently caught up with the Bam – as Momma Dee refers to her – to discuss the foundation and her other efforts to give back. We also chatted about her future in television, including Love & Hip-Hop, and her relationship with Scrappy (check out the update below on those marriage rumors). Get the 'SCOOP' after the jump!!
'The SCOOP' On Kiss My Bundles Hair: A Product Review
Article continues below advertisement
If you're a regular reader of this column, then you're aware of my constant quest for quality hair for my weaves and wigs. My latest discovery is the Los Angeles based Kiss My Bundles Hair Company!!
Founded by self-proclaimed "weave lover" Felicia Williams, Kiss My Bundles Hair extensions start with high quality 100% human hair according to their website. The Kiss My Bundles team believes in making a long-term investment in great quality hair, as any woman should. The company guarantees their hair will last up to a year, at the least, with no shedding or tangling.
A long straight hair wig is my signature look, but this time I thought I'd try something different, so I requested Kiss My Bundle's Exotic Wave hair (pictured). Typically, whenever I first receive a hair package, I run my brush through it to see if any strands come out (seriously, if quite a few strands come out of a fresh out the bundle hair, can you imagine how much shedding you'll have to deal with down the road?), but since this hair was curly, my hairstylist and I did the bounce back test. During this test, you brush out some of the curls of one of the bundles. Then you spray it with a water and conditioner mix to see how well the waves "bounce back". I was very impressed how the Kiss My Bundles hair passed the test with flying colors!
My hairstylist did an amazing job making the wig, and he was very pleased with how easy it was to work with the wefts of the hair (if a weft is too thick, it makes securing the ends of each track onto the wig cap a difficult process). So far, I've worn my Kiss My Bundles wig a few times (I like to switch wigs a lot), and I love it, but keep checking this column for an update on how the hair is doing after some time has passed. Meanwhile, you can order your own Kiss My Bundles hair by visiting their website at KissMyBundlesHair.com!!
To keep up with Mara the Hip-Hop Socialite, be sure to follow her on Twitter @hiphopsocialite and Instagram @thehiphopsocialite.