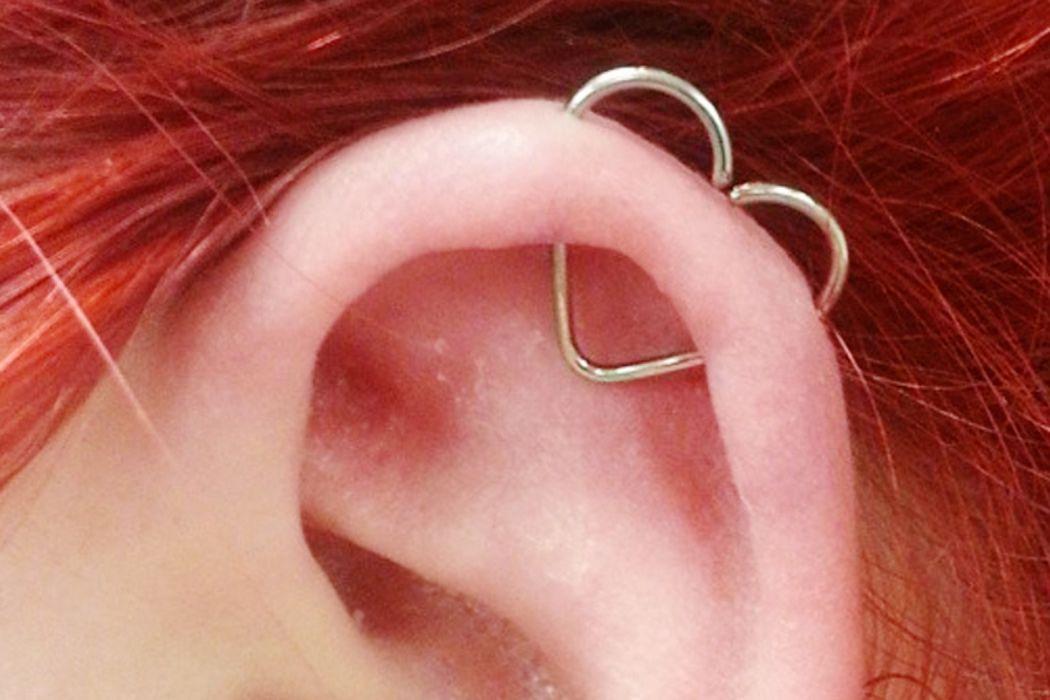 3 Ways To Rock The New Heartilage Piercing
By Ebony Allison

Apr. 23 2017, Published 10:43 p.m. ET
Heartilage piercings are the next big trend that you'll probably see everyone rocking this summer. They're an upgrade on the classic cartilage piercing and are unique, to say the least. Popularized by Robbie Milian, a New York piercer who has pierced the likes of Bella Thorne and Jordyn Woods, the heartilage is an orbital piercing bent to resemble a heart.
There are three ways you can wear your heart on your ear: as a classic orbital helix through two holes, a helix through one hole, or a daith.
Orbital Helix Through Two Holes
This is the original heartilage piercing that went viral. Two perforations are made through the top area of your cartilage. They are then connected by an orbital piercing–a singular ring that connects through two separate holes that is bent into a heart.
Article continues below advertisement
If two perforations aren't your thing, you can opt for a single piercing instead. The ring can still be shaped into a heart and the other side will simply dangle.
Article continues below advertisement
A more obscure way to wear the heartilage is to do a daith piercing. Rather than your outermost cartilage, the heart would be placed on your innermost cartilage fold, making others do a double take when you put your hair up.
Are you going to be donning this trend? Is there a new piercing trend you'd like to see? Share with us your experiences and thoughts in the comments below!