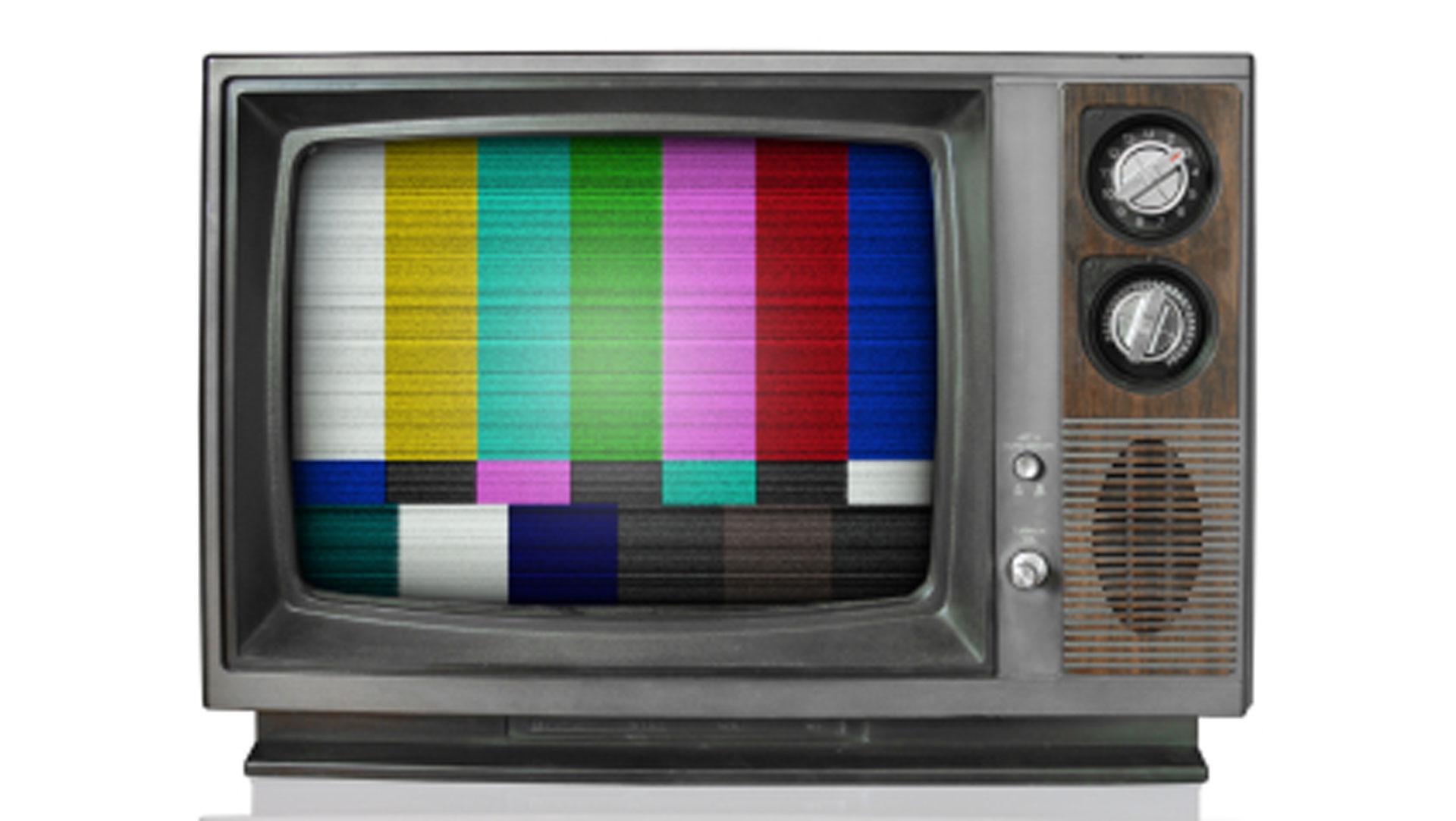 3 Great TV Shows That Are Actually Diverse
By Elysia J

Jul. 20 2018, Published 8:09 p.m. ET
The internet lost it's damn mind after Brooklyn 99 was dropped by the network Fox. A huge swell of public support emerged that eventually lead to the series being picked up by NBC less than thirty hours later. Recently the star of the series Andy Samberg commented on the move from Fox to NBC. The tone of the show doesn't exactly make it a great match for the network that gave the world Fox News. Samberg commented that whilst the people they worked with were supportive, he understands that there are different factions of the network, that may have differing opinions on the news side. He also stated that it was a good time to move away from Fox. The contrast between Brooklyn 99 and Fox couldn't be more stark. Brooklyn 99 is one of the most positive shows on television, and is also super diverse and inclusive. It's one of a few shows in TV right now that deserve recognition for their inclusivity. Below is a list of a few honorable mentions.
1) Brooklyn 99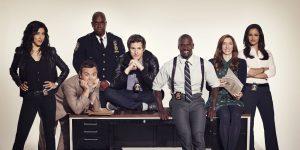 Of course we have to start with Brooklyn 99. With a core cast of seven characters, only two of them are straight white men. The core cast is made up of two Latina women, one of whom is revealed later in the series to be Bisexual. One white woman, and two black men one of whom is gay. Stephanie Beatriz in particular knows what a huge deal this is, as she discussed when telling the story of her casting. Beatriz originally screen tested for the role of Amy Santiago. The casting director thought she would be a better fit for the role of Rosa who at the time was going to be named Megan. The screen test for Megan went well and Beatriz thought she was in with a chance, until she heard that Melissa Fumero had been casted as Amy. Beatriz broke down when she heard this news, because as she explained she assumed that meant she would not be in the show. This is because the idea of having two Latina women in the same show seemed impossible. However Beatriz landed the role and Megan became Rosa Diaz. Brooklyn 99 doesn't stop at portraying diverse characters, the show has addressed multiple social issues such as racism, homophobia, and unjust policing.
2) Orange Is The New Black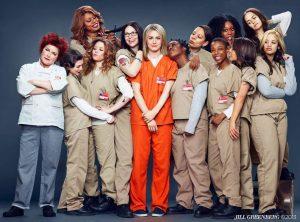 Switching over to the other side of the law we have Orange is The New Black. The show is set to return with it's sixth season on July 27th. The series is a collage of women's stories. This includes women who are white, black, Asian, Latina, gay straight, bi, and trans. Orange is The New Black gives every character depth and significance creating a show that is truly diverse. The show was originally created based on the true story of Piper Kerman. Kerman is a white middle class woman who graduated from a good college. She started dating a woman involved in a drug ring and transported money on the rings behalf. Although she was not caught initially, her former partner named her in the conspiracy and landed her in prison. Piper is represented in the show by the character Piper Chapman. The series initially focuses tightly on her fish out of water experience, but gradually spreads out to tell the soties of women from all different walks of life. This was creator Jenji Kohan's intension. In an interview with NPR she referred to Piper as her Trojan Horse. She said that "You're not going to go into a network and sell a show on really fascinating tales of black women, and Latina women, and old women and criminals." But by using Piper to introduce the show, she was able to draw audience and networks in before expanding to tell all the stories she hoped to.
3) Sense8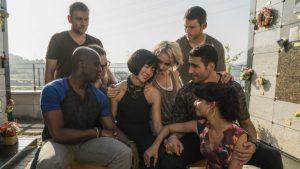 Although tragically this show was cancelled leaving it with only two seasons (which I'm still mad about) you still can, and should catch both seasons on Netflix. Sense8 follows the story of eight people from all different corners of the world who become psychically connected to one another. The series features characters from Germany, India, America, Iceland, Japan and Kenya. It also includes trans and gay characters. The show dives deep into the personal experiences of each character. They display the struggle Nomi has with her family as they refuse to accept that she is transgender. They explore the damage that being outed as gay has on Lito's career as an actor. Sense8 proudly puts forward its diverse characters and shows gives each of their diverse stories equal depth and meaning. The show at it's core is about different people coming together and the message of acceptance and embracing of difference comes though. The values the series put out are also seemingly held behind the scenes. The character of Capheus was famously recast between the first season and the Christmas special. The reason was reportedly due to issues between Lana Wachowski and Aml Ameen. However tweets from Jamie Clayton who plays Nomi on the show seem to suggest that Ameen was exhibiting behavior that was in contrast with the inclusive values of the show. She tweeted in response to Ameen's departure that hate and intolerance are intolerable with the hashtag Sense8.