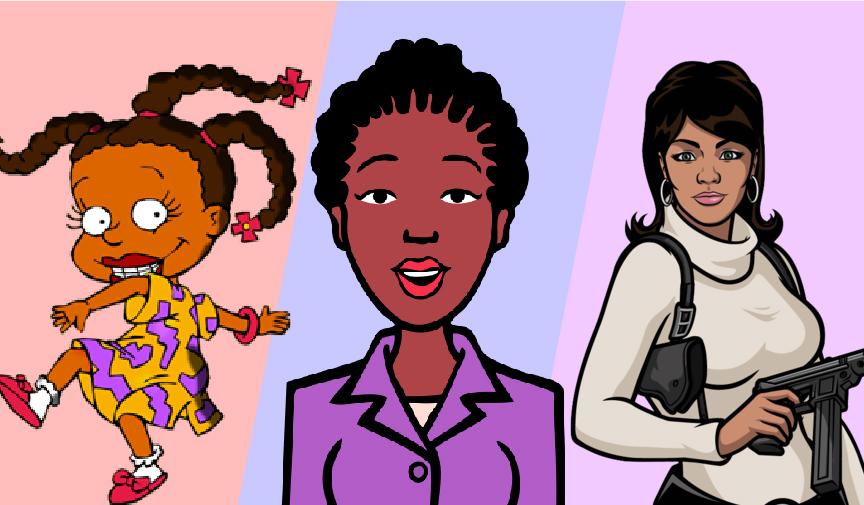 3 Black Girl Animations That Spark Black Girl Magic
By Johana L

Jun. 5 2019, Published 1:29 p.m. ET
There's a generation of little girls nowadays growing up in a world where a black Disney princess exists. When I was growing up, we didn't have Princess Tiana. In fact, we didn't have many black girl animations. We're paying homage to the past, present, and future of #blackgirlmagic in animations.
1. Susie Carmichael
Rugrats introduced us to an affluent black family, the Carmichaels. Susie was the youngest of the Carmichaels, and her character was created as a "foil" to Angelica Pickles. Let's be real, Angelica was a major b*tch. Susie was the total opposite. She was the sweet, caring, helpful, intelligent little 3 year old who always had the babies' backs. Despite the fact that her family seemed to be much more well-off than Angelica's family, she didn't act like a spoiled brat about it. She was the only one standing up to Angelica and for what was right. Susie is #goals.
2. Jodie Abigail Landon
Daria's only real challenge. Daria was the loner with the dry sarcastic humor, and Jodie was one of the only ones who was smart enough to understand it, and intelligent enough to question it. Jodie was the overachiever who understood how she was viewed in the world.
Article continues below advertisement
Daria: Look Jodie, I'm too smart and too sensitive to live in a world like ours, at a time like this, with a sister like mine. Maybe I do miss out on stuff, but this attitude is what works for me now.
-
Article continues below advertisement
Jodie: Then you'll understand what works for me now. At home, I'm Jodie – I can say and do whatever feels right. But at school I'm The Queen of the Negros, the perfect African-American teen, the role-model for all the other African-American teens at Lawndale. Oops! Where'd they go? Believe me, I'd like to be more like you.
-
3. Lana Anthony Kane
Lana is a total bad*ss. (And a baddie.) What her boyfriend, Archer, lacks in logic, Lana makes up for. Her determination to become a master spy makes her the star of the show. Sure, it's called "Archer" but let's be honest, we're waiting for Lana's appearances. She's sarcastic, smart, and extremely loyal. If it wasn't for Lana, Archer would have long been dead.