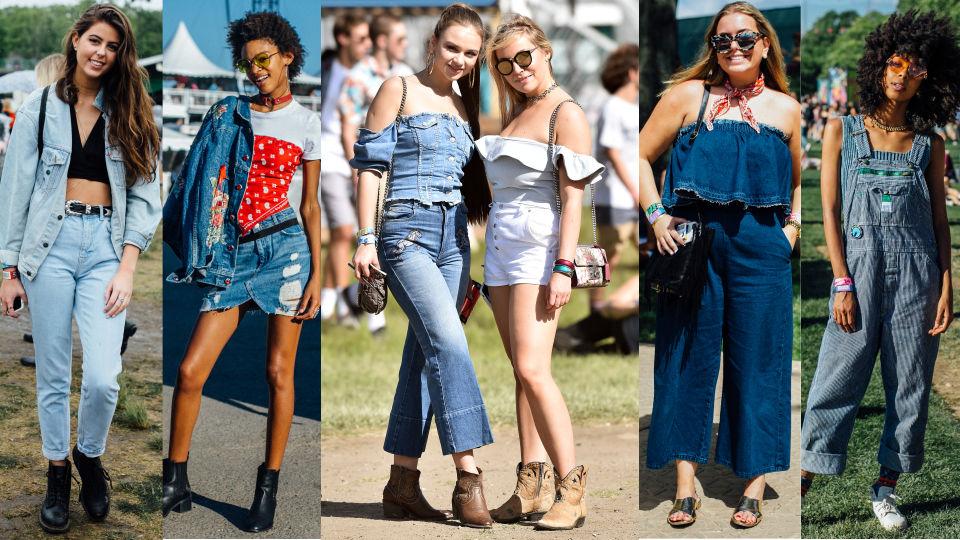 Governor's Ball 2017: Fashion Recap
By Rhamer Bernardez

Jun. 5 2017, Updated 11:53 p.m. ET
The Governors Ball Music Festival was the weekend hub of concert-goers, but brought out the most quirky-fashionable people around!
From flowery pastels dresses to midnight black jeans with crop tops, people expressed their creative styles through their clothes as they watched their favorite artists perform, indulged in the 49 food trucks/stands, or took part in one of the many activities occurring over the weekend.
1. The Pink Pastels:  The two featured are taking "pink" to a whole other level. Their stylish and chic look is one to die for! Tying the look together with light blue denim jackets, white and silver sneakers, and chokers, makes you want to wear pink even if it isn't Wednesday!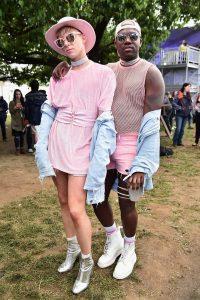 2. Gothic Flowers: This look has been around for a while, but there's no better time to add your own spin to it, than when attending a concert! The base black of the dress and bright yellow, pink, and blue flowers really pops out. The added blue-green tinted sunglasses, sheer cardigan, and dangling gold and black choker necklace really makes it scream, "GOVBALL 2017".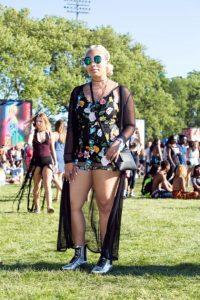 Article continues below advertisement
3. Stickers and Patches on Dresses Upon Dresses: Stickers and patches have been a growing trend to accessorize backpacks, jackets, and now dresses! This customization idea is unique to those who want Emoji-like stickers on their outfits. The mermaid and sunglasses on this outfit is a summer staple.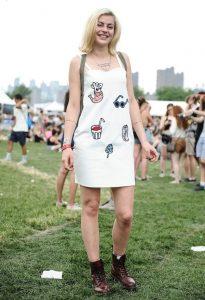 Article continues below advertisement
4. Disco Ball Two-Piece: There are two things that women love: glitz and glam. Why not have both?! These two blondes found out how to work their glittery outfits with large black round sunglasses and patterned lace stockings, and a black cross-body bags to tie in everything fabulous about this outfit.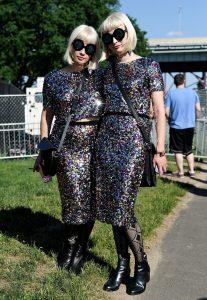 Article continues below advertisement
5. The Festival Sporty: Look like you're about to compete in a sporting event, act like you're going to a music festival. The red sweats and blue sports bra in this look gives this chic a sporty vibe, but her coral blue choker tie and Pocahontas-looking head piece gives off some serious festival vibes.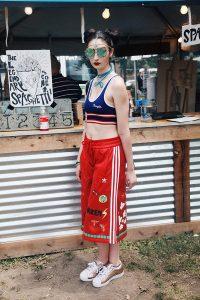 Article continues below advertisement
6.Bralette is the new Crop Top: Everyone has been seeing the trends of bralettes becoming statement pieces to wear under sheer shirts, dresses, and plain old T-shirts. At GovBall 2017, bralettes have made their debut as the new "crop top" taking over outfits left and right.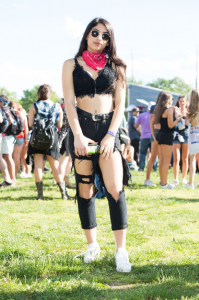 Article continues below advertisement
7. I see Sexy-Sheer : Last but not least, the sheer trend. See through dresses, or sheer dresses, have been trending not only at music festivals, but even on the red carpet! The black sheer dress, which is dressed down with a black bra and shorts can even be worn out on a daily basis, when not at the Gov Ball. Her silver platforms are a perfect ending to the piece to create a summer look.