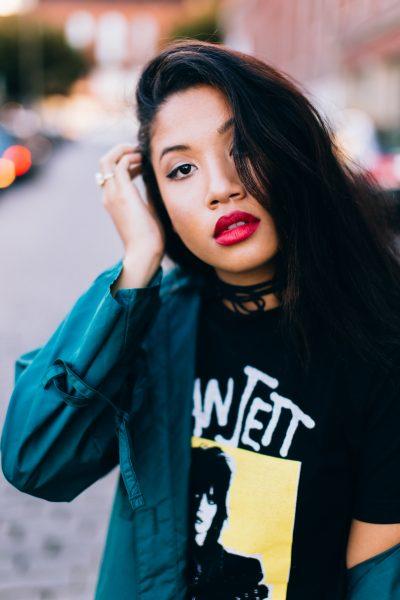 Milly Roze Is Bringing A New Wave Of Music To Nashville
By Rhamer Bernardez

Aug. 12 2017, Updated 4:50 p.m. ET
Photo Credits: John Martinez

⊗
-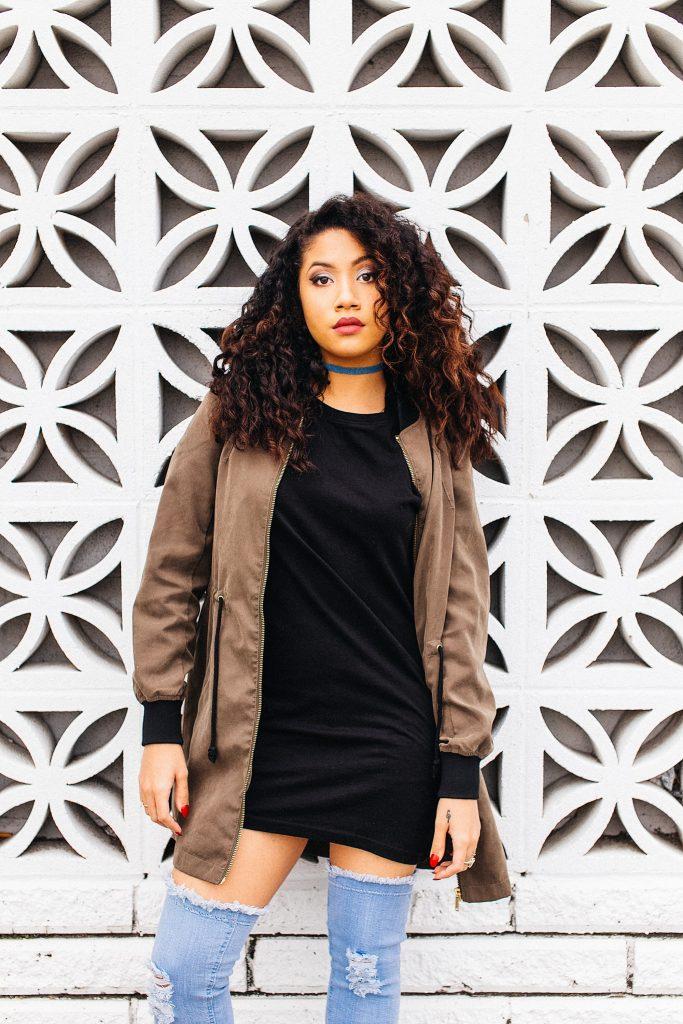 At just 24 years old, Milly Roze, the budding star from Nashville, Tennessee is mastering the art of doing it all. From singing, to song writing and producing, Milly is creating a lane for herself in the world of Pop and R&B and bringing her own touch of flavor to the Nashville music scene.
Born in Milwaukee, Wisconsin- Roze and her mother moved to Nashville when she was 7 in pursuit of a new life in the music filled city. With a growing Instagram following of over 3.4k followers, two EPs, and two singles on iTunes and Spotify, the young visionary is an artist to keep an eye on.
Article continues below advertisement
Bombshell had the chance to chat with the budding songstress about her music career in Nashville, her connection with the legendary Scott Borchetta and how watching her mom sing in bars sparked her love for music.
You must go days on days debating before you post something on Instagram, because it is absolutely beautiful.
Roze: Thank you! I'm actually trying to get more actors now because I'm trying to get a new single out.
That's great! Because you haven't released anything since 2016…And I was like, "Well hold on…it's only 3 or 4 months into 2017
Roze: It was the end of 2016 when I released my last project…It seemed kind of long, but now I'm like, "I'm okay. This is okay."
We are only 3? 4? 5? months into 2017 and we aren't even half way through the year. You said in an interview with Noise Magazine, or Noise Online, that you were hoping to get a team together to work with you musically. Why this year? Why now?
Roze: Because I've been pushing myself as an independent artist all by myself for years now. I wanna say—I've been singing since I was such a young girl. I started to do it (singing) and wanted to do it professionally when I was 17 (years-old). So 17 and on, and I'm 24 years-old now. I've been trying to do it professionally: No backing, no management, no help or anything.
Article continues below advertisement
I've self-taught myself how to produce. I've been trying to get more seasoned in my writing, learn more about P.R. … I'm wearing so many hats and I'm trying to do a million things, and I feel like I have a million arms. It kinda gets stressful because it pulls you out of being creative, you know, when you're thinking about the business side as well. So I'm hoping you know, to find a good team that could help me on the business side. People that I could trust and all that good stuff. I haven't got there yet! *laughs* I'm working on it. Hopefully this year I could build a little bit more.
I saw on your Twitter that the famous Scott Borchetta follows you, and you are in Nashville, and I was like, "Let me put two and two together" and ask you if he's reached out to you, or have you reached out to him? What's the situation on that?
Roze:Yea so when that happened,I screen shotted it. I sent it to my mom and my grandma and was like, "Why is he following me?! *in fangirl voice*" He has not reached out to me. I have not formally met him yet but he is in Nashville and I hope that he sees me, and he's watching. That's kinda what happened when he followed me. It's kinda like one of those things where when you have people following you who are doing great things, there's more pressure because people are watching you and you have to make sure your stuff is on point.
Roze: Every single time. So yea, I noticed that and it was pretty exciting.
Article continues below advertisement
Would you/have you ever thought about singing with Big Machine or anything like that?
Roze: Um *she said in a questioning tone*, if the right thing came along or situation came along…definitely, definitely, definitely. Especially with the team thing, I'm kinda sticking with doing everything by myself. So having a team backing would be awesome. And Nashville is growing into a city. A lot of people see Nashville as "country music", but a lot of labels, especially on that music row area where all the labels are and especially publishing companies, they've always been just country music. Now they're looking more at the people who play different genres, and to me that's exciting, so hopefully *excitement radiating in her voice*, one of those country labels will look at me and say, "Wait, hold on, here's something different. Let's see what this girl is about."
That reminds me! You are labeled as a "R&B/Pop" artist on iTunes. Your sound is that definite mix of R&B/Pop, but in a creatively different sort of way. Why did you choose Nashville, v. Atlanta or L.A. to begin your career?
Roze: Right. Well I've been here since I was 7 years-old. My mom moved me here; (she) moved me here for a better life. She said she doesn't want to live in a hardcore area where we were at. We came here and her first thought was, "Music City"! I started getting involved in chorus, and just music programs here and there…I always felt like Nashville chose me, rather than I chose Nashville. It's kinda weird *laughter* . Though I am doing it (music) professionally, it has been a little frustrating at times because I've had the thought, "There's nothing here. What is going on?!" But now, it's changing. Like I was saying, more people are tired of the statures. More people are tired of the big saturated, Atlanta, where people are doing the same thing. It's kinda good because I can be a diamond in the rough if I stay here and if I stick with it. You know?
Article continues below advertisement
I love that. I absolutely love that! That's so true. Everybody is in L.A. Everybody is in New York. Everybody who wants to do R&B is in Atlanta.
You've mentioned your mom a lot. You had an Instagram post, saying something about your mom and your grandma and how she's raised you. How has your mom influenced you in your life and in your music?
Roze: She is such strong woman. Single parent. I didn't really know my dad, didn't really have much family backing, but she was one of those people that loved music so much. She's been playing guitar since she was young, no one really knows what age (she started). So she calls herself the female Jimi Hendrix, hilarious! *laughter* She used to take me with her to jam sessions, to random people's houses, playing records and stuff like that. So we would be there, having a good time. She always knew how to have fun with music, even though she wasn't making money off of it or doing anything with it professionally. She would walk into a bar and be like, "Hey can I play real quick? I'm bored and I just wanna play the guitar." —And to me that means so much because it's music and she loves it. She's not doing it to make a living off of it, even though we might be struggling to pay our electric bill. We're not trying to use our gift to pay bills and to me that just meant a lot, you know? Her love for it. Between music and her strength and stuff, I look up to her a lot.
Article continues below advertisement
In connection to that, what was the best advice advice your mom has given you so far?
Roze: Never let anybody tell you what your art is. Art is art. If you're given a blank sheet of paper, how can somebody tell you what you put on there is right or wrong. It has no lines, it has no directions. There is no, "Follow this dotted line," it's a blank sheet of paper. Your art is your art. So never let anybody tell you your creativity is wrong or try to tell you how to do it. Just be yourself.
What is a major project that we can be expecting from you in 2017? Another EP? A full-out album?
Roze: You should be expecting bigger singles from me this year and an actual project from me later on in the year. I'm actually gonna try to release more visuals of me singing live, like music videos, to give people something to look forward to in the new future. Get different versions of some of the songs that I have released, singing them live, that should be kinda cool.
Article continues below advertisement
That sounds amazing! Since you are going to be doing different versions of the songs you have already released, are you going to do a collaboration with somebody?
Roze: Um, I don't know. I don't think so. There have been a few people that asked me. They wanted to do remixes of the, "Lonely Summer" song that I have. It did pretty well on the pop side on Spotify. DJs asked me if they could remix it, but no! I can't hear it any other type of way so if the right thing came along then, obviously (yes).
If you could pick anybody in the world, right now or in the past, who would you collaborate with?
Roze: Frank Ocean! His song writing is ridiculous. He can actually write a song!