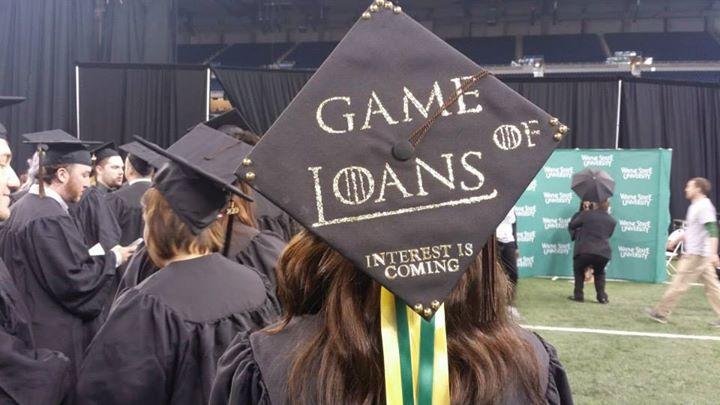 10 Tips To Pay Back Your Student Loan Debt
By Johana L

Apr. 30 2019, Published 7:28 p.m. ET
Regarding student loan debt, things haven't exactly been looking up in 2019. According to Forbes, "There are more than 44 million borrowers who collectively owe $1.5 trillion in student loan debt in the U.S. alone." Speaking personally, it really doesn't feel good to be a statistic. *insert sad unamused face here* We've compiled some of our favorite tips found online. We hope you find them useful!
First tip sounds like the most basic and obvious but let's be real….the majority of us don't follow it.
1. Don't Ignore Your Debt
This is hard because you're forced to have to look at what you've done. But rest assured that you are not alone and there's a system in place that would really like for you to pay it off. Don't think about it as a daunting task, instead look at it as something you need to catch on time.
If you can sacrifice some comfort in order to have what you want in the future, believe us, future you will be so proud of past you.
If you're always eating out, or going out, put a stop to it. It might seem hard at first, but if you allocate your funds to experiences and loans, you won't be missing out on what life has to offer. I promise.
You can work as a freelancer, sell your things on Facebook marketplace, or even get a part-time job. A lot of the people offering advice on how they paid their loans back quickly had some super high paying jobs. Lets be real here. Most of us were not that fortunate.
5. Live Somewhere Cheaper
Let's face it, the cost of living is extremely high in certain places *cough*NewYorkCalifornia*cough.* These are the places that really don't care if you survive the night or not. It may sound awful and unglamorous but places like the midwest are much cheaper and really not so bad. In fact, they may be the escape you need to destress and rethink many aspects of how you'd like your life to run its course.
Article continues below advertisement
The more you can get out of the way sooner, the less you'll have to worry about in the future. If you can double what you owe monthly, that's a big step to getting your loans out of the way.
7. Adjust Your Loan Repayment Plan
You can look into the Public Service Loan Forgiveness plan to see if you qualify, or you may even be able lower your payments through an income-driven repayment plan.
8. Pay Attention To Discounts
Sometimes signing up for plans such as automatic monthly deductions, and loan consolidations can offer you discounts on student loans.
9. Keep Contact Information Current
You don't want to miss out on important information regarding your loans, or credit score.
10. Celebrate Your Milestones
To keep you motivation high, and you priorities at the top, celebrate anytime you reach a goal.