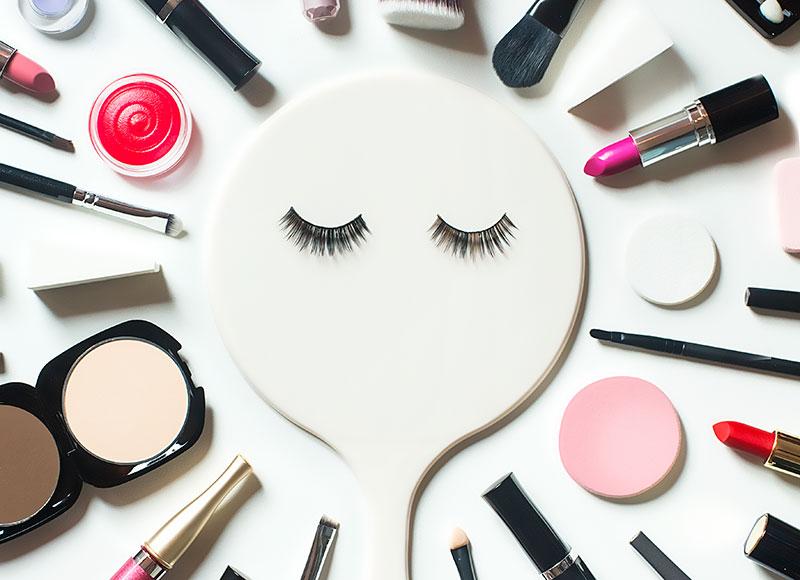 10 Brilliant Beauty Brands Owned By Women Of Color
By Elysia J

Mar. 19 2019, Updated 12:07 a.m. ET
Women of color are out here making every beauty product you could ever need. So we decided to show you some of our favorites product by product so that you have enough to form a whole makeup bag that supports badass women-owned businesses.
1) Hair Care by Camille Rose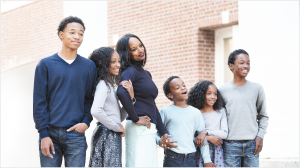 Camille Rose Naturals was founded by Janelle Rose Stephens. Janelle is a mother of five who takes her inspiration from her late grandmother "the woman who taught [her] to wear multiple hats with poise." Although the brand also sells skin, home, and kid-friendly products, hair care is where Camille Rose started and continues to be its' signature output. There's cleansers, conditioners, stylers, and balms to choose from all made from only the highest quality ingredients.
Check out: Latte styling cream from The Leave-In Collection. Made with black cumin seed oil, and sunflower seeds and perfect for holding and defining styles and textures.
Article continues below advertisement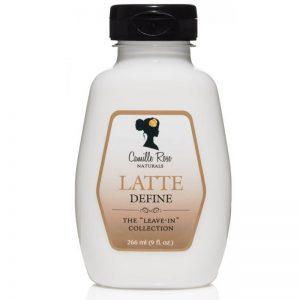 2) Skin Care by Pholk Beauty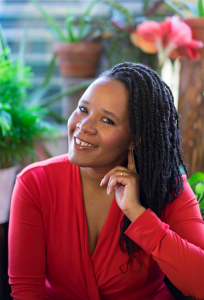 Pholk Beauty was created by Niambi Cacchioili both in response to a gap in the market for skincare that addresses the specific concerns of black women, and to pay homage of a rich history of beauty and healing that inspires her. "I am always in awe of the golden thread of beauty and healing that weaves together the African Diaspora (…) Pholk Beauty grew out of my own sense of awe and gratitude at the timeless folk beauty and herbalist wisdom of my own kin, the cultivators and botanicals and, minerals that have nourished our skin and souls for generations, and the multitude of ways that people of color infuse the globe with beauty."
Article continues below advertisement
Check Out: H2 Oil Hemp x Hibiscus Night Oil a night treatment for skin that brightens and gently exfoliates. Made with hempseed, hibiscus, peony, and rose geranium, sweet basil, and lime essential oils.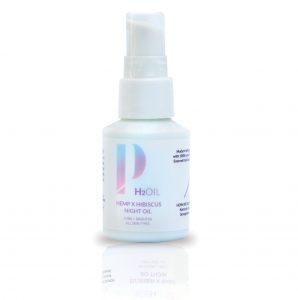 Article continues below advertisement
3) Sun Protection by UnSun Cosmetics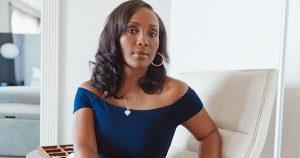 Katonya Breaux has been a diligent user of sunscreen since her twenties. Because as the UnSun website states, the sun does not discriminate against skin. However, she became frustrated with the white film that standard sunscreens would leave on her face and hairline. Refusing to choose between SPF protection and a flawless face she created UnSun specifically for people of color. "Tested on tones that range from Olive to the darkest of chocolate, UnSun meets the challenge."
Check Out: Tinted Mineral Sunscreen, the main event with SPF 30 protection and ingredients like shea butter and coconut oil to moisturize.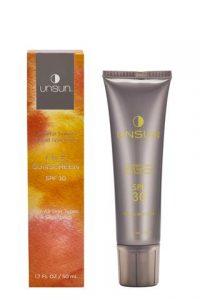 Article continues below advertisement
4) Foundation by Laws Of Nature Cosmetics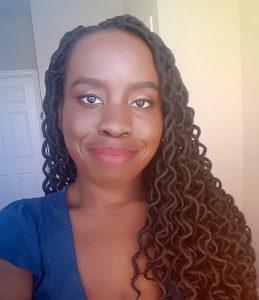 After receiving the news that her mother had breast cancer, Jasmine Rose was compelled to learn more about the disease. She was troubled by sources that seemed to suggest a link between certain environmental factors and chemicals sometimes found in cosmetics. She decided to lead a natural lifestyle but had trouble finding foundations in her shade. After some experiments in the kitchen, she eventually found the perfect formula. Laws of Nature now provides women of color with long-lasting, non-toxic mineral foundation.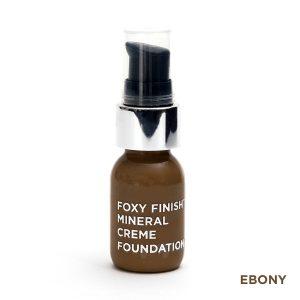 Article continues below advertisement
5) Setting Powder by EveryHue Beauty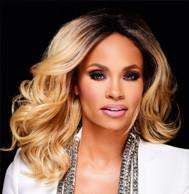 Gizelle Bryant of Bravo's Real Housewives of Potomac launched EveryHue beauty in 2017. Although launched by Bryant the line is made by a collaboration of four women. Along with Byrant, there is Karlene Damallie a professional makeup artist, Erika Liles a marketing professional, and Sophie Rabkin who has an extensive history in health care and beauty. The idea was to create products that could work for any skin tone without looking too orange, yellow, or red without the need for mixing.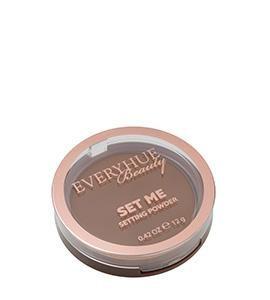 Article continues below advertisement
6) Highlighters by IVIVII Cosmetics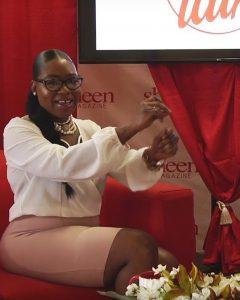 Samantha Windship created IVIVII (1675) cosmetics to carry on her brothers legacy. Every product is 100% natural and made so that everyone who wears them can feel comfortable and beautiful. The company produces a wide range of products from body scrubs, to bath bombs, to smudge sticks. But what stands out above all else is the exiting range of vibrant, multi-colored highlighters.
Check Out: Magic, a multidimensional powder highlighter with shades of green blue and gold.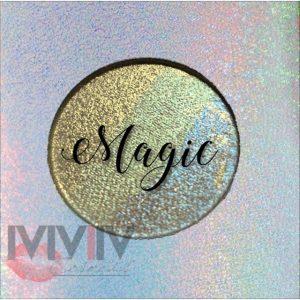 Article continues below advertisement
7) Eye Shadow bye Juvias Place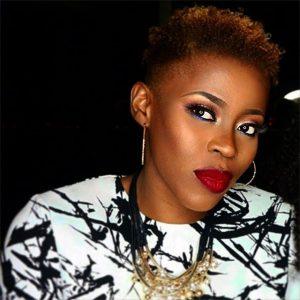 Chichi Eburu is a Nigerian born wife and mother of two. She started her brand in response to a lack of representation of women of color in the cosmetics industry. The brand highlighters, lip products and, brushes, but the standout and signature is the range of highly pigmented eyeshadow pallets that are tested to ensure they look great on dark skin. The products are designed with inspiration from African history and historical figures. "When I was creating my palettes I wanted each palette to be representative of African culture and art (…) That's what inspires me creatively. African festivals, music, clothing, the artwork, the environment. "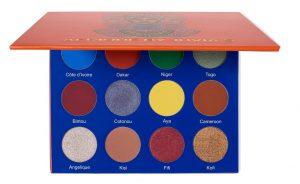 Article continues below advertisement
8) Lipsticks by The Lip Bar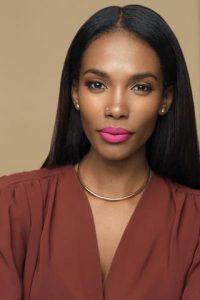 Melissa Butler started making lipsticks in her kitchen after becoming fed up with recurring problems she saw in the cosmetics industry. "Why were most cosmetics filled with unnecessary chemicals? Why did lipsticks only come in a limited range of colors? And more importantly, why was the depiction of beauty so damn linear? (…) So I started making lipstick in my kitchen because I believed beauty shouldn't compromise health and because I was determined to not change the way I looked to fit into some superficial or trendy beauty standard. Fuck that. There is no standard" The bar sells everything your lips could want, sticks, glosses, mattes, all in a gorgeous range of colors.
Check Out: Merlot Lipstick, a traditional twist up stick in a deep vampy, super pigmented, wine color.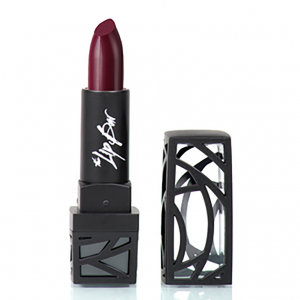 Article continues below advertisement
9) Nail Polish by Mented Cosmetics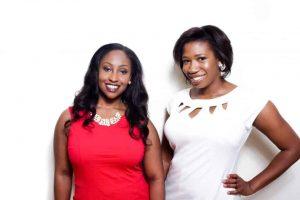 Mented Cosmetics is a joint venture brought to life by KJ Miller (in the red) and Amanda E. Johnson (in the white). In a similar way to a few of the entries on this list, the idea was born out of frustration at not being able to find the products that worked for them in the right shade. The idea was originally thought of over glasses of pinot and focussed on lipsticks. However, they have gained recognition in the area of nail polish. An area which few other brands seem to have picked up on, they recognized that mainstream nude nail polish doesn't always work on women of color.
Check Out: The Nude Nail Collection, featuring Pinkish, Yes We Tan, and Brown and Bougie. A cruelty-free, vegan trio, of shiny, long lasting nudes.
10) Body Care by S Dot Beauty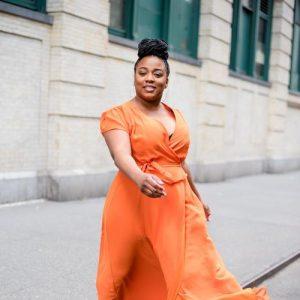 Stephanie Coker was born and raised in Harlem. Loyal to her roots the products are all handcrafted in New York. She had plenty of industry experience before branching out into her own venture. She intended the Fashion Institute of Technology and worked in research, development and, buying at fashion companies KAUFMANFRANCO and Rebecca Taylor. She left fashion for beauty and lifestyle in 2012 and hasn't looked back since. SDOT sells skin, body, and hair care. In this instance, we're all about the body range with oils, balms, soaps, exfoliators and more.
Check Out: SATIN ROUGE Body Polish, an ultra-hydrating polish with seaweed to tackle cellulite, pink salt to detoxify, and cranberry seeds and cane sugar to exfoliate.